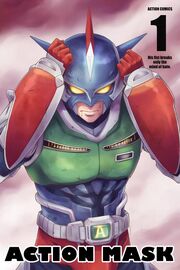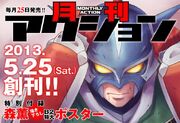 Action Mask (Action Kamen, アクション仮面) is a manga spin-off of Crayon Shin-chan based on Action Mask. It is available to read in English on Crunchyroll. The manga has four volumes.
The first chapter of the Action Mask manga stars Misato Yashio, a boy searching for a serial assailant who is only targeting children. When Yashio is attacked himself, a mysterious hero appears.
Characters
Gallery
Ad blocker interference detected!
Wikia is a free-to-use site that makes money from advertising. We have a modified experience for viewers using ad blockers

Wikia is not accessible if you've made further modifications. Remove the custom ad blocker rule(s) and the page will load as expected.