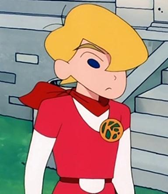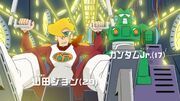 John Yamada (山田 ジョン Yamada Jyon) is a character in Kantam Robo, he is Kantam's human partner. He helps the smaller Kantam pilot the main robot. He is also necessary for Kantam to change form. He appeared in Serious Battle! Robot Dad Strikes Back.
Ad blocker interference detected!
Wikia is a free-to-use site that makes money from advertising. We have a modified experience for viewers using ad blockers

Wikia is not accessible if you've made further modifications. Remove the custom ad blocker rule(s) and the page will load as expected.