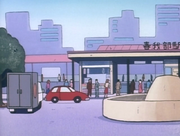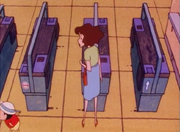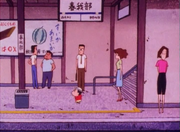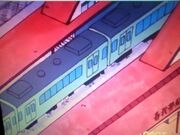 Kasukabe Station is the railway station of Kasukabe. It first appeared in episode 15.
Hiroshi catches the train at Kasukabe Station each morning (except on holidays and Sundays) to get to Futaba Corporation. Shinnosuke and Misae also catch the train sometimes to go to the mall.
Trivia
The train that Hiroshi usually picks up is gray with a blue stripe. It is based on the Automotive JNR 8000 of the 70's that still serves, thanks to improvements and reforms in it.
Ad blocker interference detected!
Wikia is a free-to-use site that makes money from advertising. We have a modified experience for viewers using ad blockers

Wikia is not accessible if you've made further modifications. Remove the custom ad blocker rule(s) and the page will load as expected.