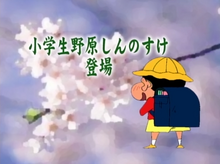 Not to be confused with the TV Show Pencil Shin-chan!
Pencil Shin-chan (エンピツしんちゃん, Enpitsu Shin-chan) is basically, what happened to Shinnosuke after kindergarten.
It follows the adventures of Shinnosuke Nohara in first grade, covering Volumes 29, 31, 35, 38 and 42 of the manga and Specials 28, 38 and 39 of the anime.
There were also some short stories in the manga where Himawari was 5 years old, some people consider these stories also part of Pencil Shin-chan.
Characters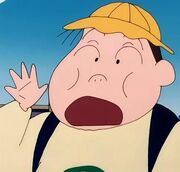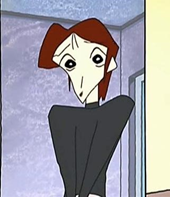 Ad blocker interference detected!
Wikia is a free-to-use site that makes money from advertising. We have a modified experience for viewers using ad blockers

Wikia is not accessible if you've made further modifications. Remove the custom ad blocker rule(s) and the page will load as expected.