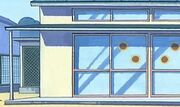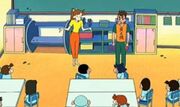 The Sunflower Class (ひまわり) is a class of the Futaba Kindergarten handled by Midori Ishizaka. They are closely-knit and have camping trips and field trips together. A recurring theme is that the Sunflower class always have a competition with the Rose class whether it's Baseball, Soccer, or Trekking. In competitions (such as sports day) they usually always lose, except occasionally when Shin-chan manages to turn the situation around.
They had Shiizou Atsukuru as a temporarily teacher in training. When a new student arrives at the kindergarten, they are usually put it in another class, which could mean that the sunflower class is full.
Students
Gallery
Ad blocker interference detected!
Wikia is a free-to-use site that makes money from advertising. We have a modified experience for viewers using ad blockers

Wikia is not accessible if you've made further modifications. Remove the custom ad blocker rule(s) and the page will load as expected.