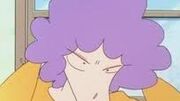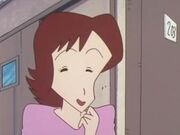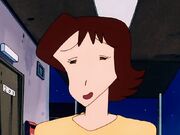 Yuu Yakutsukuri (役津栗 優) is a 20 year old woman, and a neighbor of the Nohara family for a while in the Matazuresou. She wants to be an actress and she constantly wears bizarre costumes in order to practice for auditions which scares her neighbors. Her acting proves to be quite impressive as the Nohara family members sometimes don't recognize her at first sight. Shin-chan helps her to prepare for an audition, after which Kōta Shijimi, director of a theater company, offers her a job in his company. She then leaves the apartment.
She almost always appears with closed eyes. Her name means affectionate or kind.
Gallery
Ad blocker interference detected!
Wikia is a free-to-use site that makes money from advertising. We have a modified experience for viewers using ad blockers

Wikia is not accessible if you've made further modifications. Remove the custom ad blocker rule(s) and the page will load as expected.